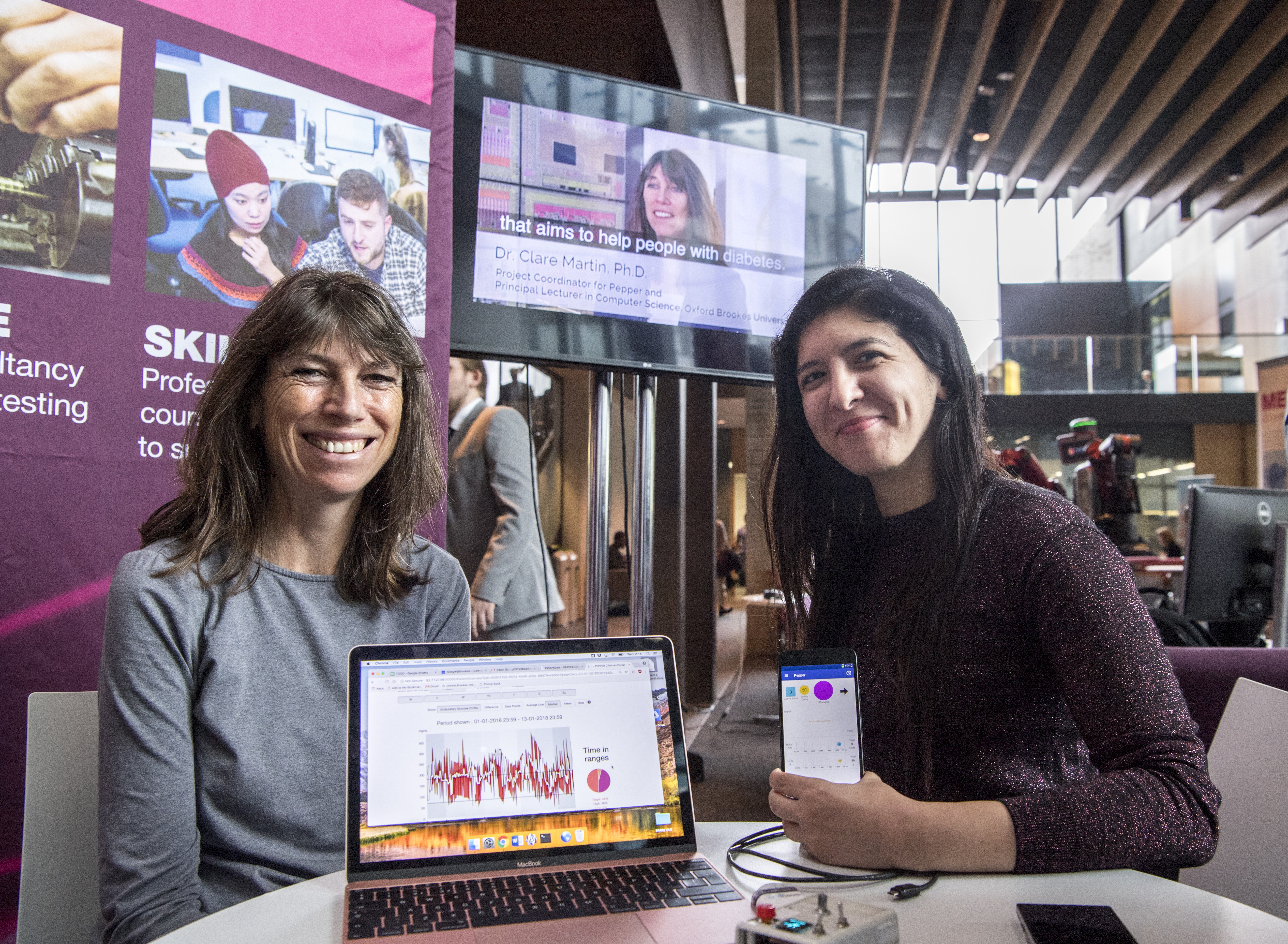 Venturefest Oxford is Oxfordshire's premier networking event for entrepreneurs, innovators, investors and other like-minded people.
The 2018 event was on Wednesday 12th September at Oxford Brookes University. The showcase welcomed the most innovative and exciting business innovations in the field of Digital Health, Quantum Computing, Space and Autonomous Vehicles. Over 750 visitors attended the event which took place at the Headington Campus.
Clare Martin and Bedour Alshaigy (Oxford Brookes University) presented PEPPER at the event. The visitors expressed interest in the PEPPER system and its features. They were also impressed by the use of artificial intelligence technology for diabetes management.